WARNING: THIS KNOT MUST ONLY BE USED IN AN EMERGENCY.
YOU SHOULD LEARN THIS KNOT FIRSTLY WITH 2 DIFFERENT DIAMETER PIECES OF CORDAGE.
This is a very good rescue knot which will allow the user to repel down a single rope without the use of repelling equipment.
It must be tied tight and correctly, your life could depend on it!!!
Firstly tie 2 bowlines or fig 8 knots in the end of your attachment rope (the red one in the picture).
Next make a backwards loop and pass the working end behind your repelling line.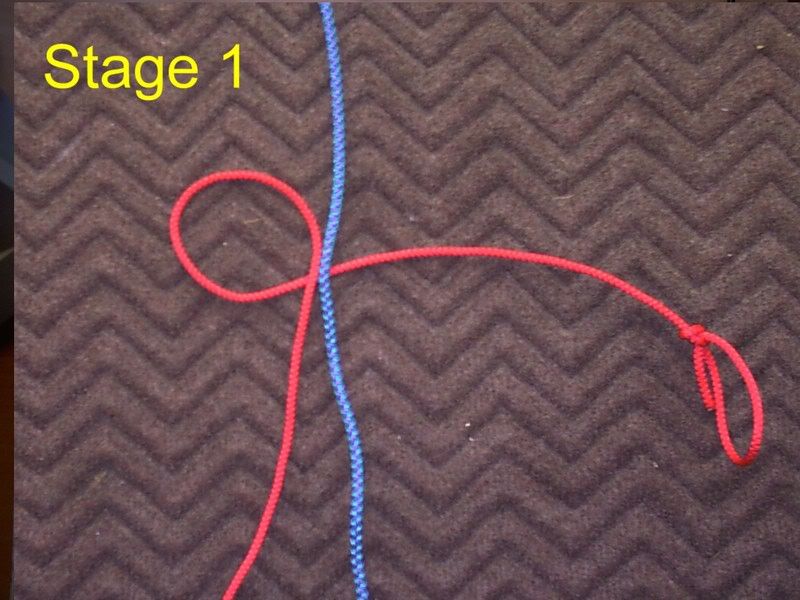 Next you need to start to wrap the working end around your repelling rope and through the loop. This should be done at least 5 time for security.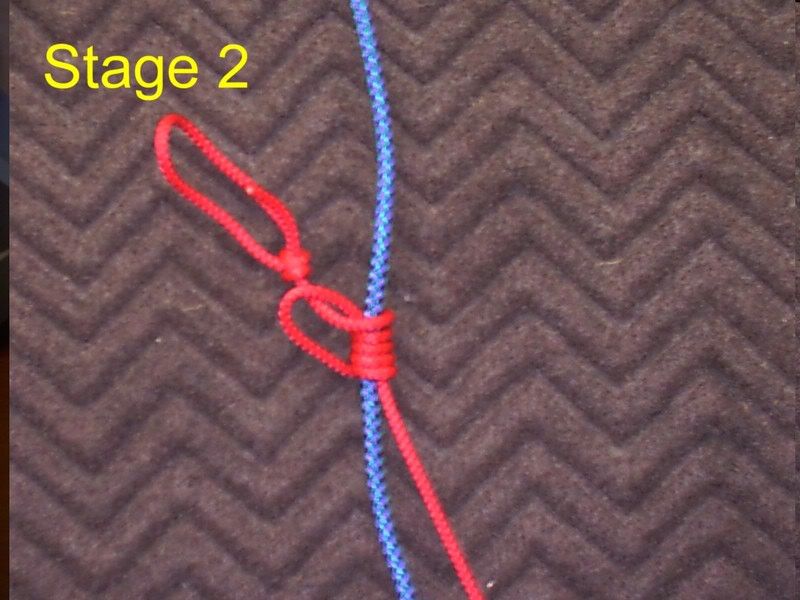 Finally, once the wrapping has been completed, pull on the bottom end of the hitch this will complete the knot.
To use this knot you firstly need to apply pressure to the top of the hitch and connect this to your body or harness. This will cause the hitch to bite into the repelling line.
Your foot is placed throught the bottom loop, but don't apply pressure.
You will now be suspended by the hitch. Now if you use your foot and apply downwards pressure to the bottom loop, the hitch will start to release and you will repel down the main line. To slow down or stop remove pressure from the foot loop and the hitch will break.
Chip