This is a step on snare trap.
materials from left to right:
1.-string with a snare and a little release stick
2.-forked stake. long arm is driven into the ground, fork and short arm makes part of the trigger.
3.-another stake to hold the press platform.
4.-thin stick to hold the snare wide open
5.-press platform made with a forked branch tied with some cordage. note the trigger notch on the tip of the thicker fork arm
6.-knife
7.-you also need a flexible branch above the trap to use it as spring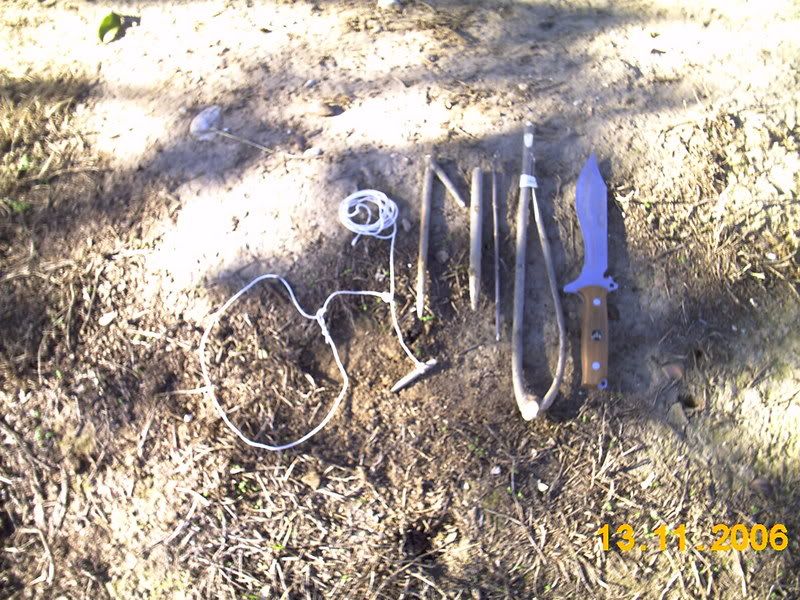 next pic shows the tramp set up.
At the left side there is the simple stake driven into the ground to hold one side of the press platform. on the right side you can see the forked stake deiven into the ground wich forms part of the trigger system. in the middle of the press platform you can see the snare and the thin stick to spread it.
This pic is a closeup of the trigger system... in the upper part of the pic you can see where the snare meets the tension cord wich goes from the release stick to the spring branch. Also note how the release stick is hold between the forked stake and rhe notch on the press platform end.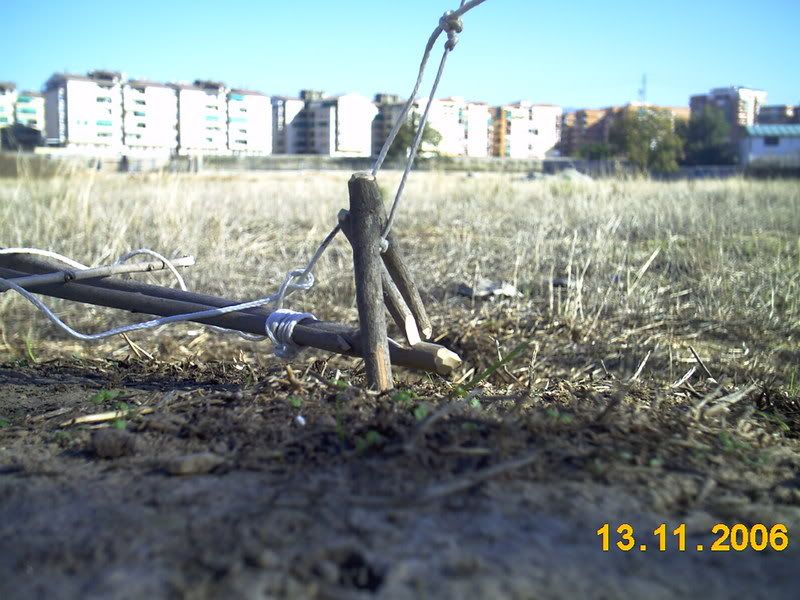 Trap setup seen from above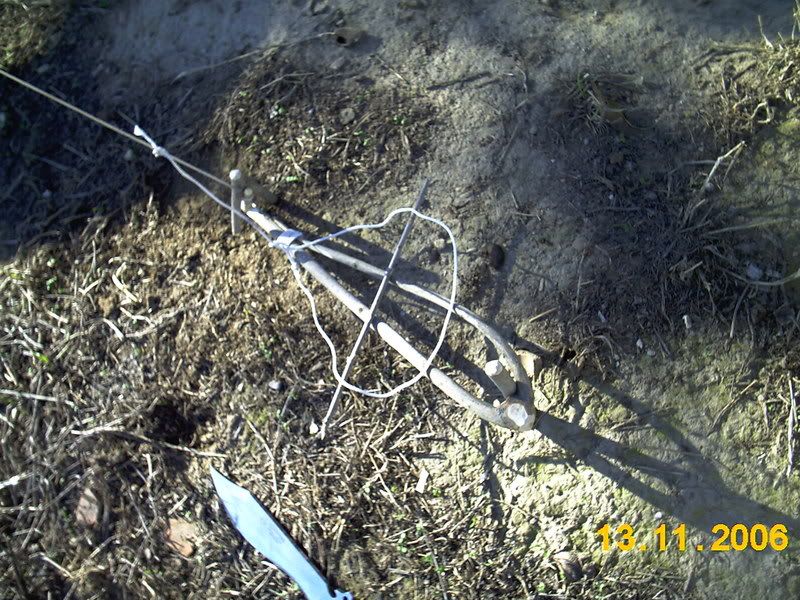 simple stake closeup... you can make a notch on the stake where the press platform meets it to ensure that the trigger side of the platform will go down on presure while this side stay put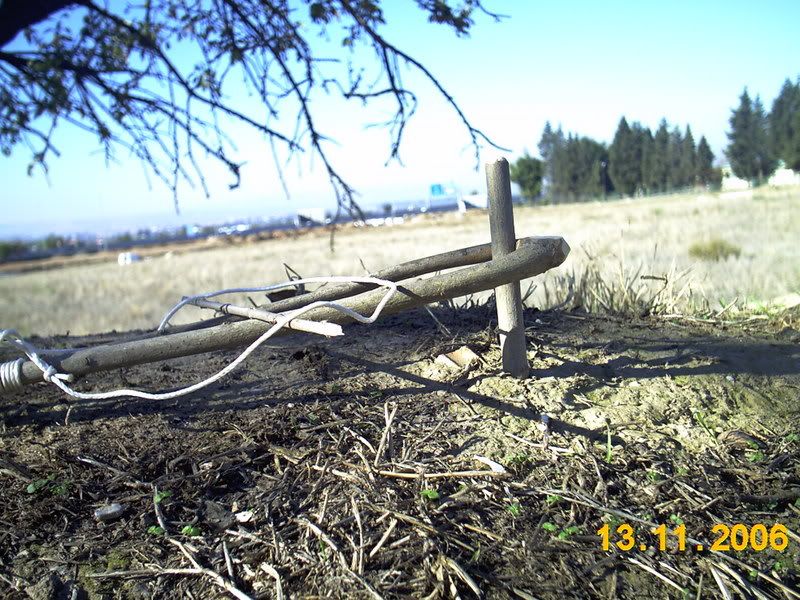 Trigger closeup. when press platform goes down, the release stick gets free and spring up with the snare