This is sort of a figure "4" deadfall where the horizontal stick has been sustituted by a short lenght of cordage and a little stick.
it's very sensible but easy to setup as well.
1st pic shows the materialsfrom left to right:
1.-long stick with a notch for upper end of the vertical stake and a short lenght of cord with a little trigger stick
2.- a stake wich is the vertical stick in figure "4"
3.-little stake to hold the trip wand
4.- survival knife
5.-trip wand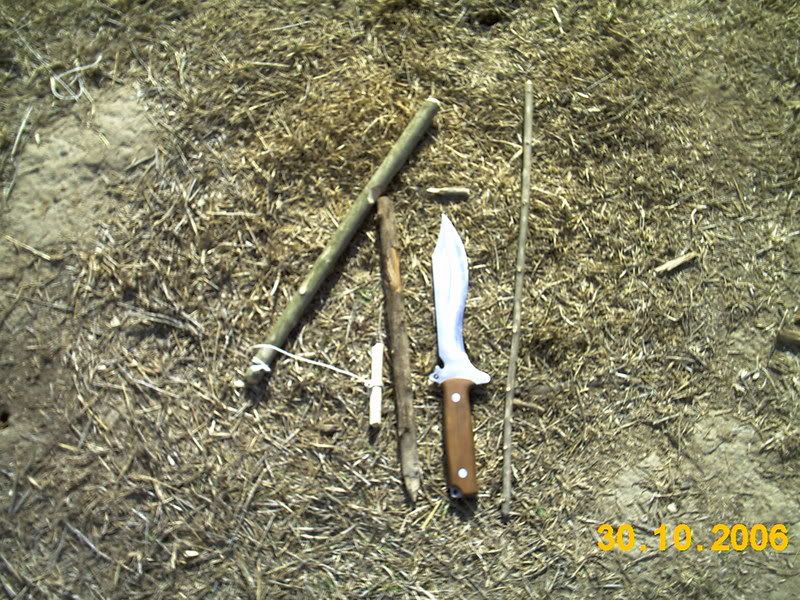 This is a pic of the Paiute deadfall setup, note that the vertical stick is a stake driven into the ground, so it must be placed out of the way of the falling weight.
trigger stick is tied to a cord from the lower end of the big stick wich holds the weight of the deadfall and has a notch to rest in the upper end of the vertical stake.
The trigger wand goes from the trigger little stick to the little stake.
trap is triggered when the animal trips on the trip wand, so the trip wand has to be placed across an animal path.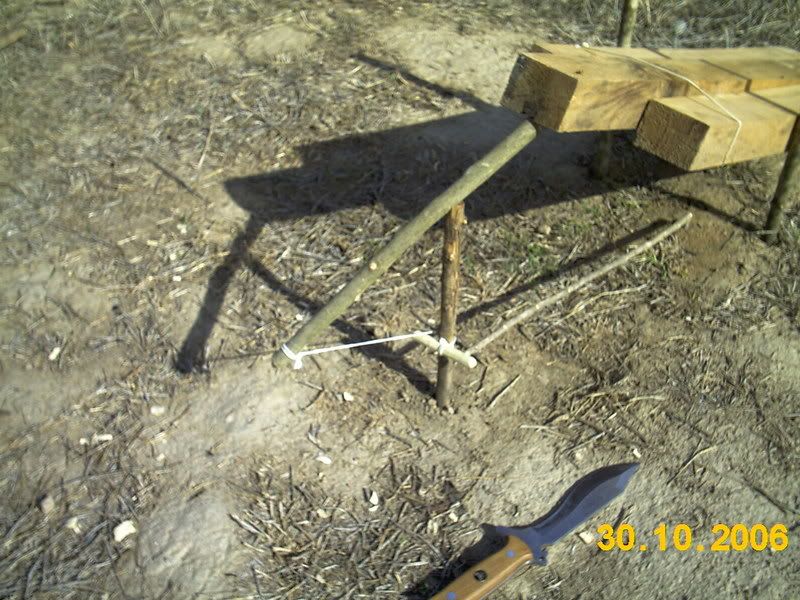 closeup of the trip wand going from the trigger stick to the little stake.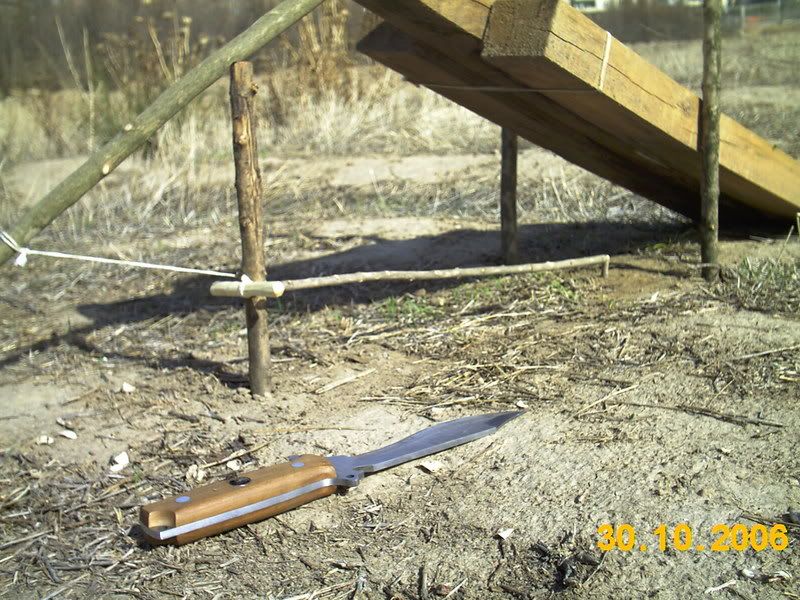 I didn't mentioned the two stakes at the side of the deadfall, they guide the weight down fall so it doesn't tilt to one or another side... this helps a lot in setting any deadfall.